It takes a special mind to find humor in everyday life situations. He who has the ability to look at everyday things through the prism of laughter can be considered a life hacker who managed to escape from his daily routine and create new meaning for a certain topic or phenomenon. Sometimes laughter can show us that some things are not as meaningful or important as we thought and that, in a way, makes life easier.
If we don't find it so easy to find funny aspects in common situations, we are lucky to have people who can point out something that seems normal and usual to us and make us laugh about it. And one of those people is Jules Burton Suits. She's a Texas-based cartoonist who draws minimalist, single-panel comics that make everyday life situations look fun. We find these comics very relatable, how about you?
Credit: Jules Burton
#1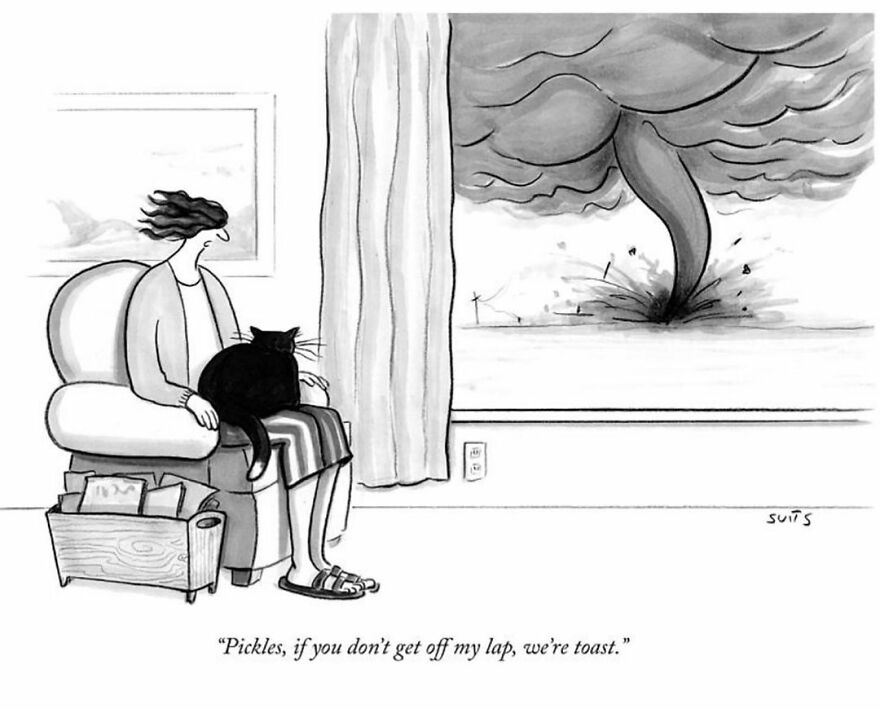 Jules is a Texas-based artist who stumbled upon cartoons in 2006. The artist shared with Bored Panda that she has been a comic book reader her entire life, but never considered them something she would like to do herself. The New Yorker magazine cartoons were her favorite and she enjoyed them as soon as she could read. The artist found Sunday comics such as Bushmiller's Nancy and Pogo funny and entertaining.
Jules grew up in an artistic environment: her parents were professional painters and university professors. Her BFA was in painting and classical Greek and her MFA was in sculpture.
The artist began to make cartoons like a lark. She was already a syndicated illustrator with Creators Syndicate, but carpal tunnel issues forced her to quit and work in a different sphere. When Jules began drawing comics, she set herself a challenge or "dare" to see if she could publish a cartoon in The New Yorker. "She was an expert illustrator but had no skills as a cartoonist. It is easier to understand a cartoon than to draw it."
#2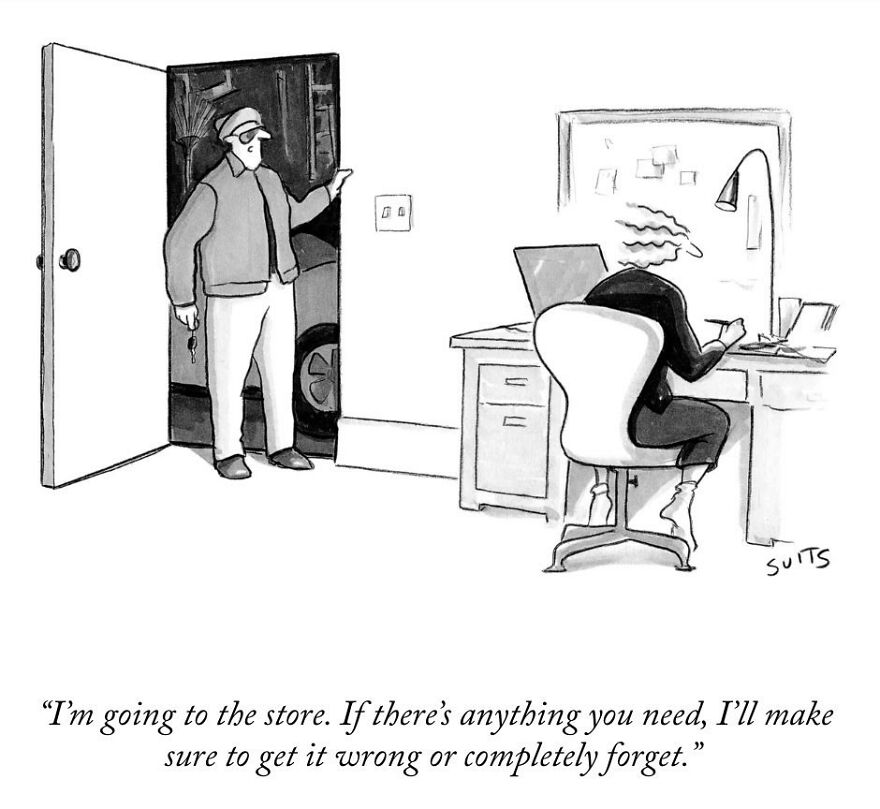 #3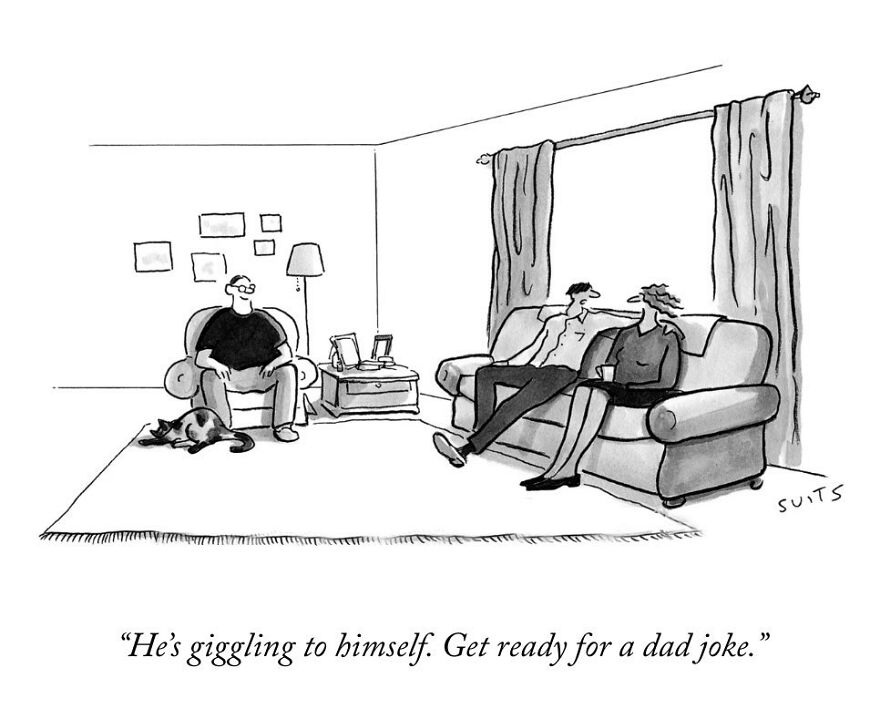 #4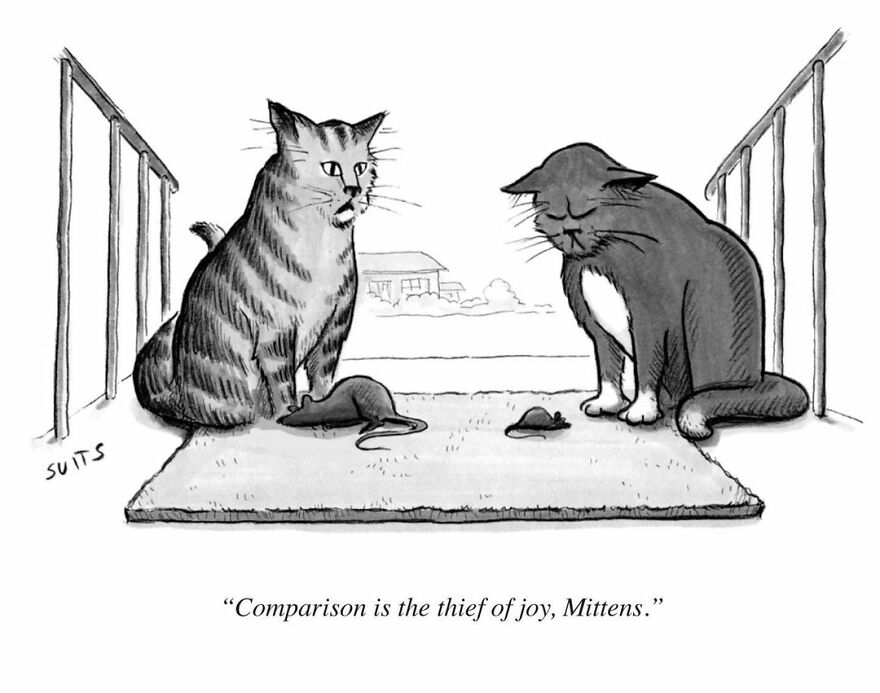 #5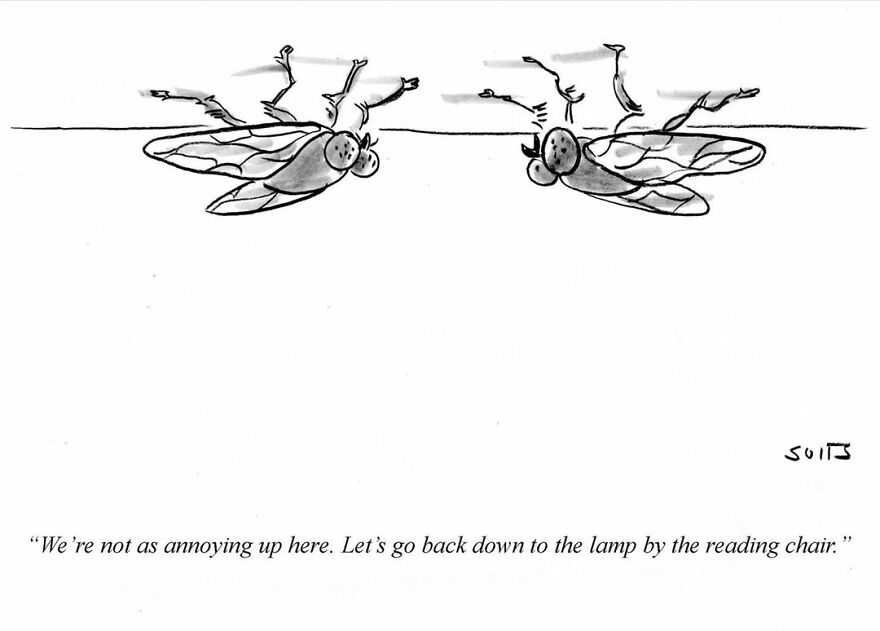 #6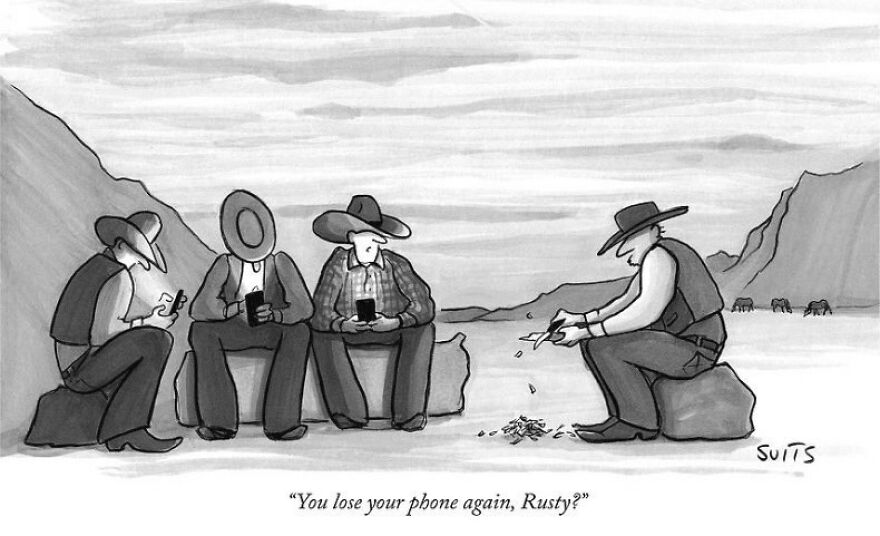 #7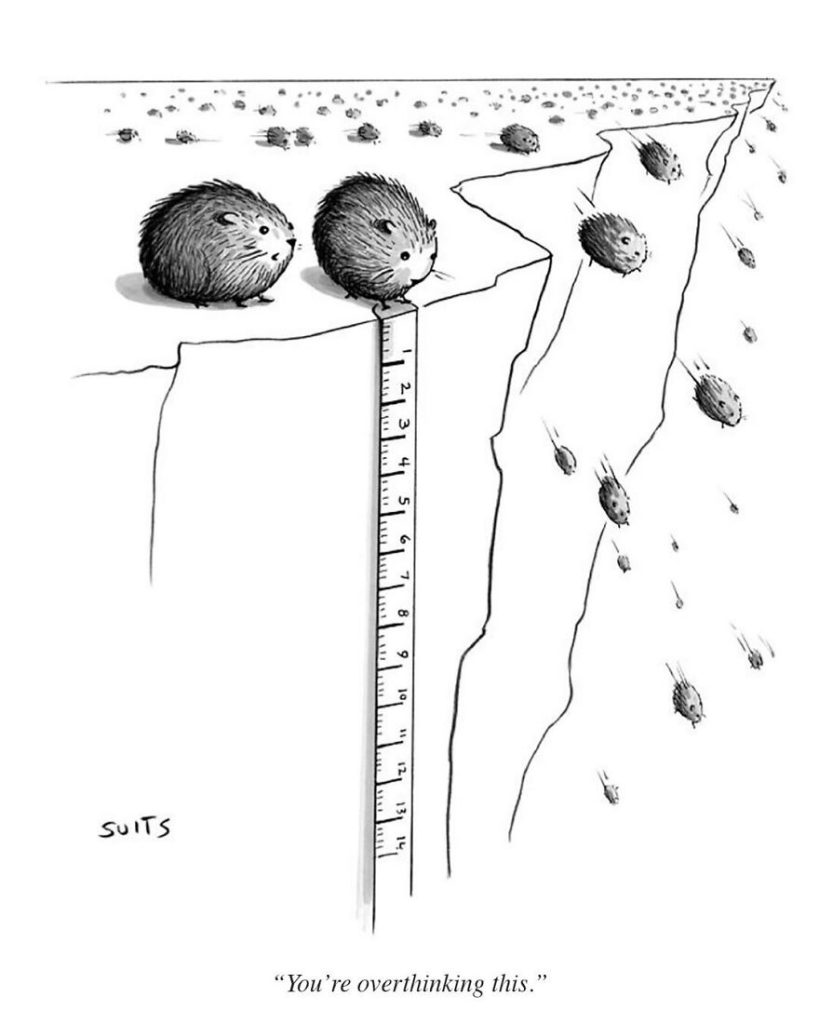 #8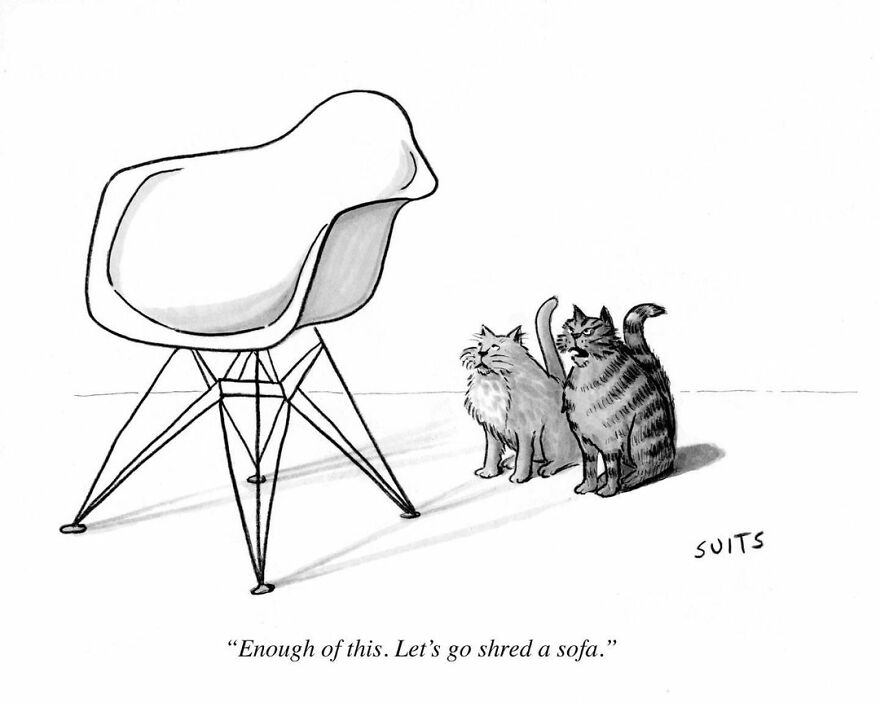 #9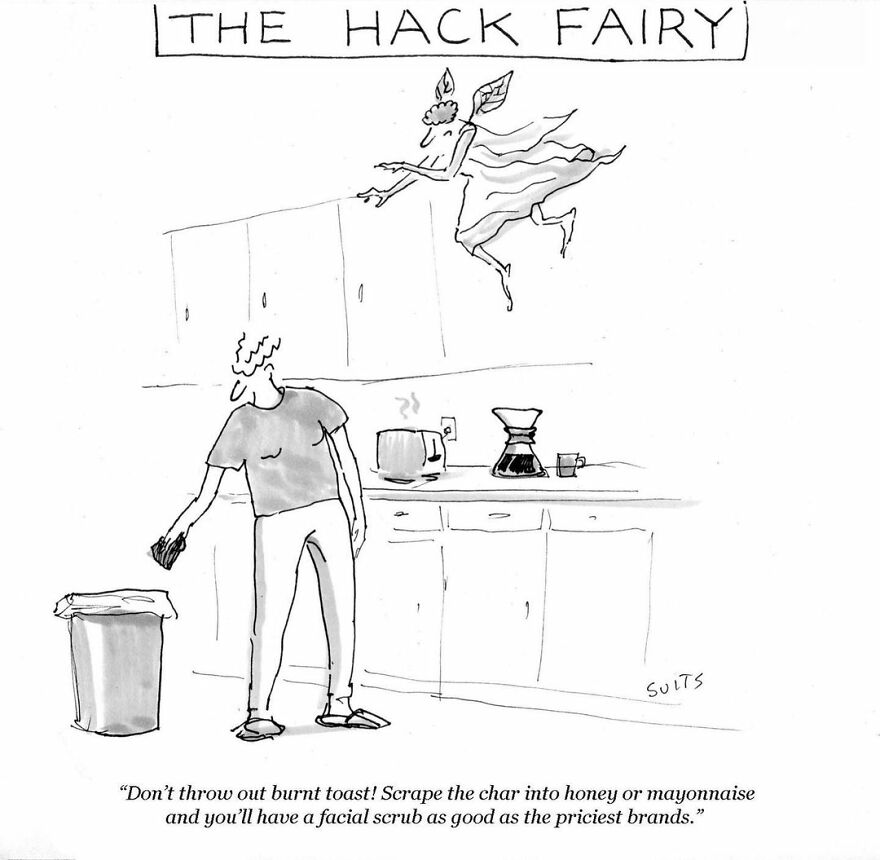 #10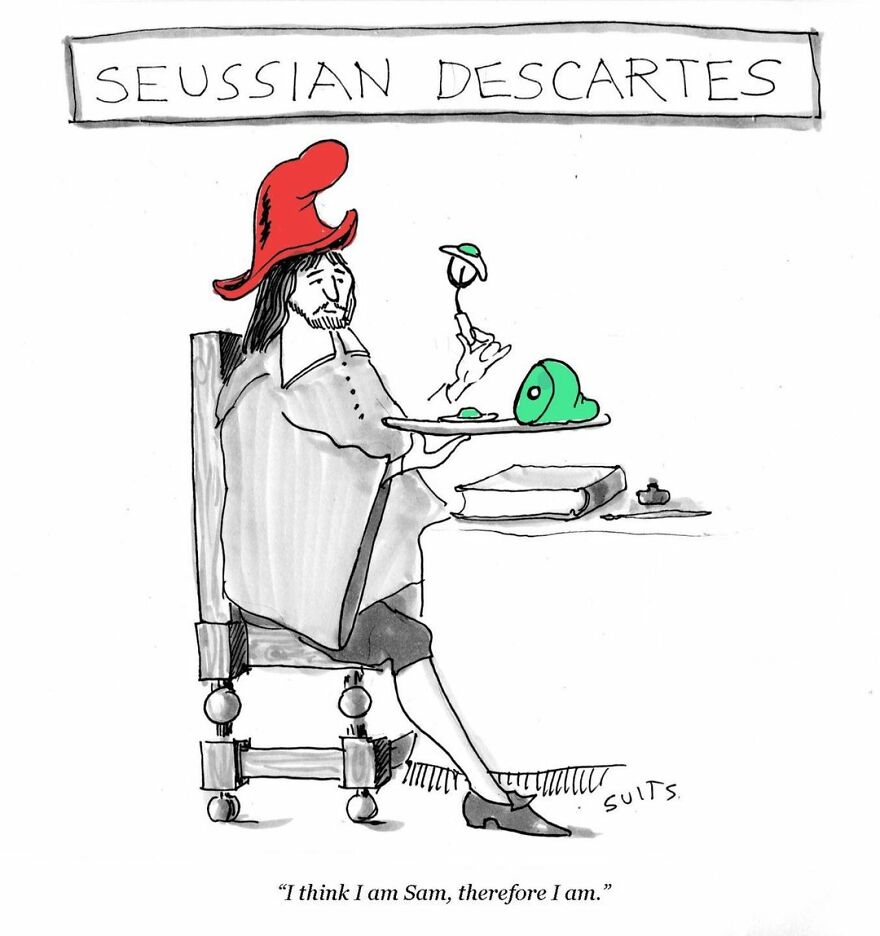 #11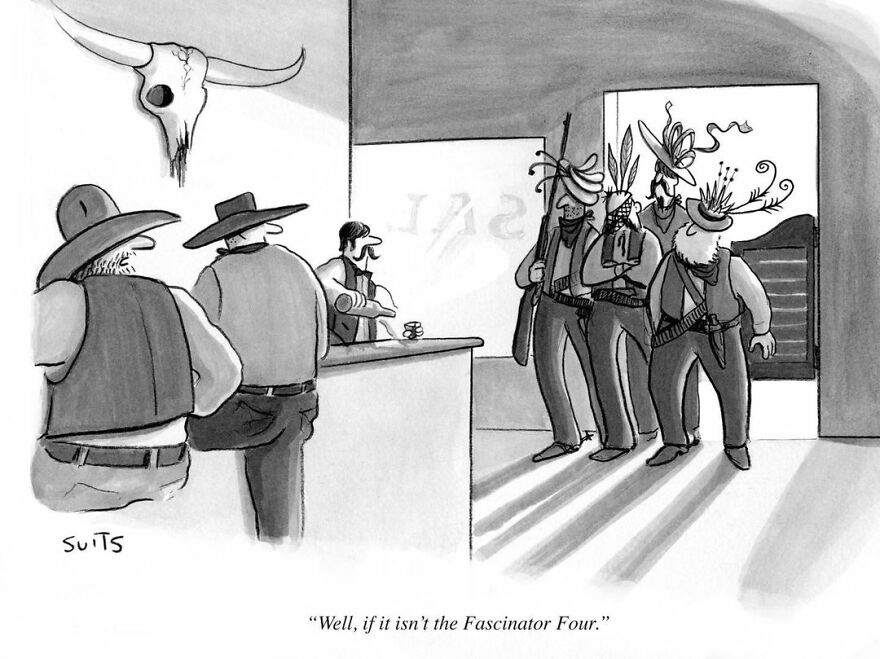 #12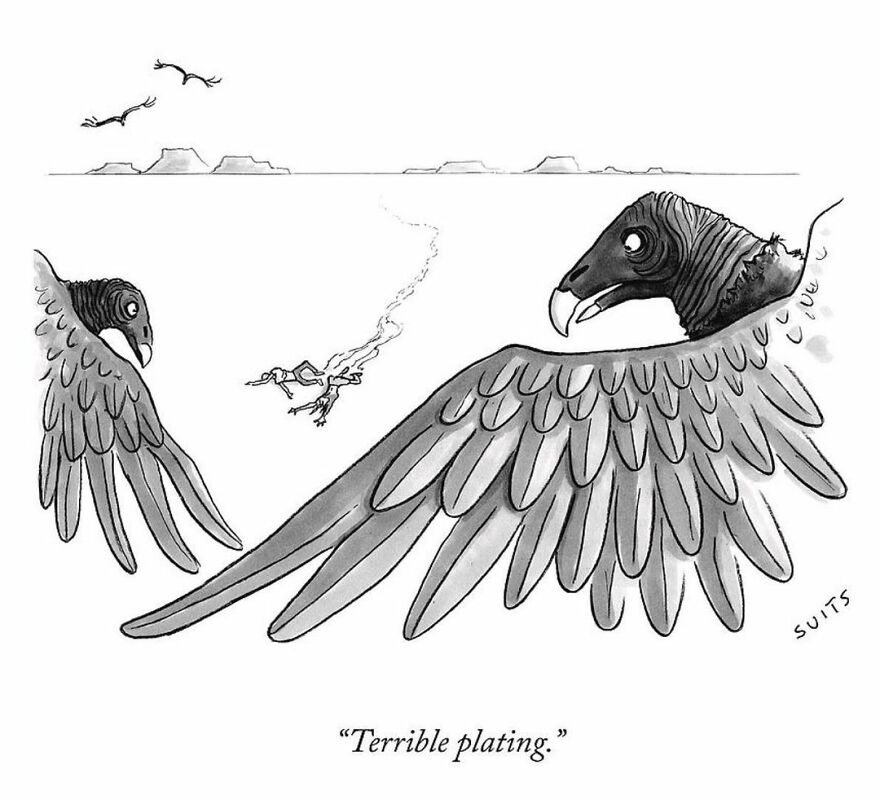 #13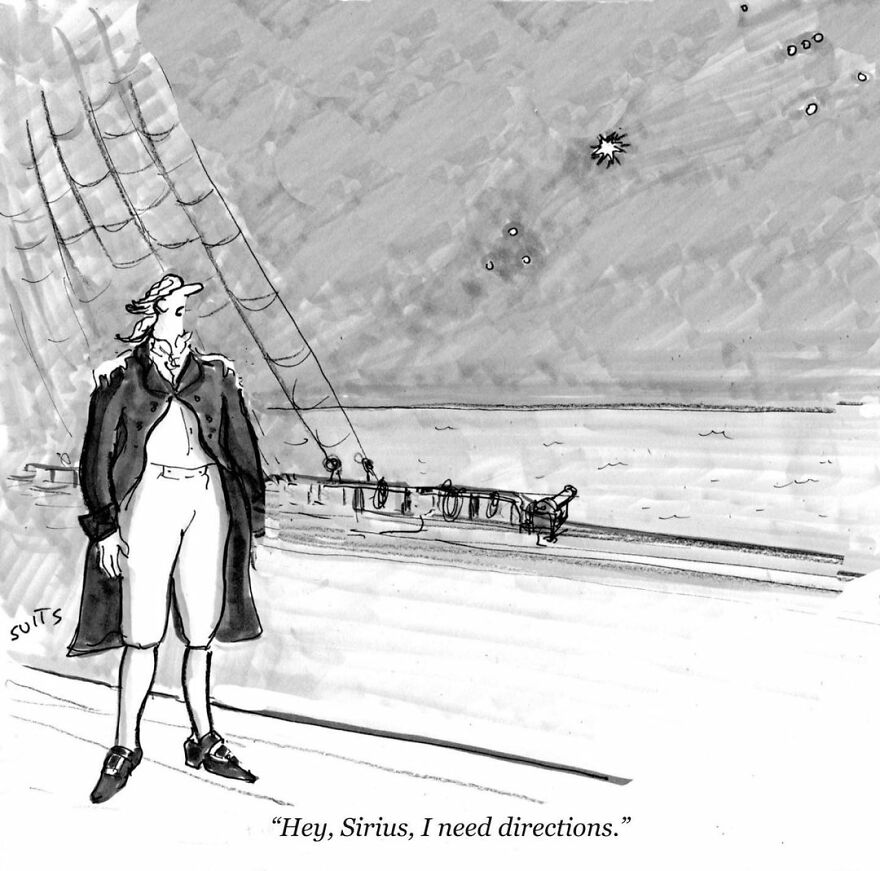 #14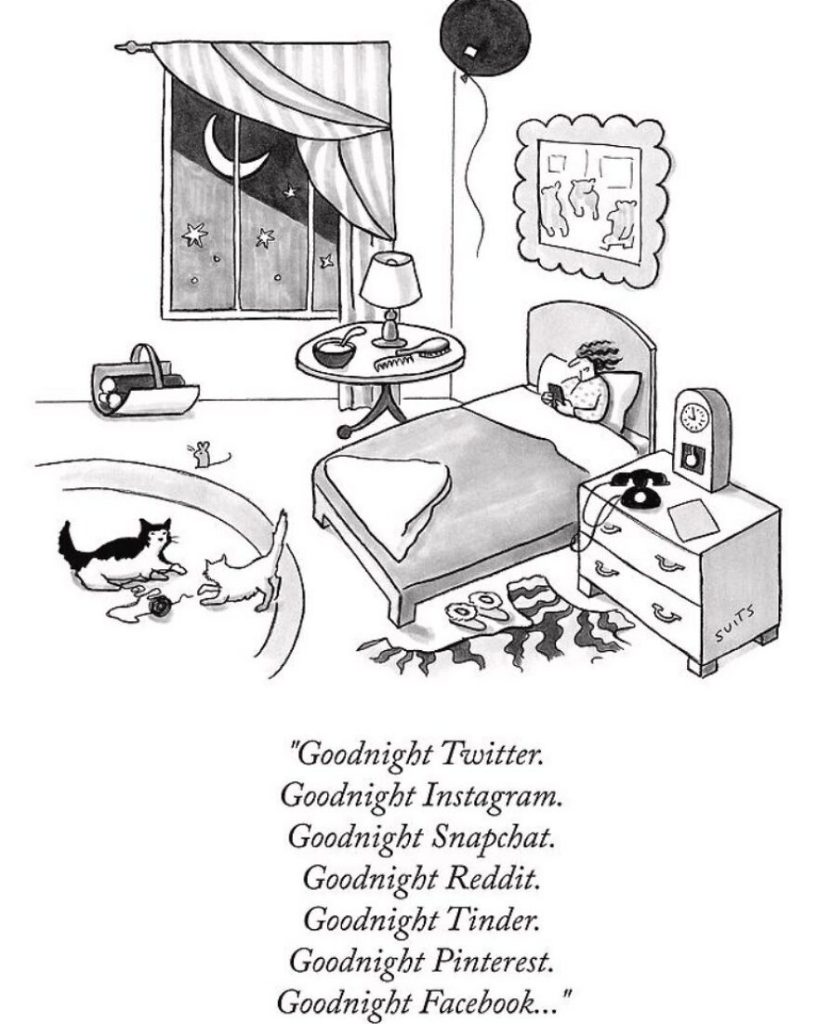 #15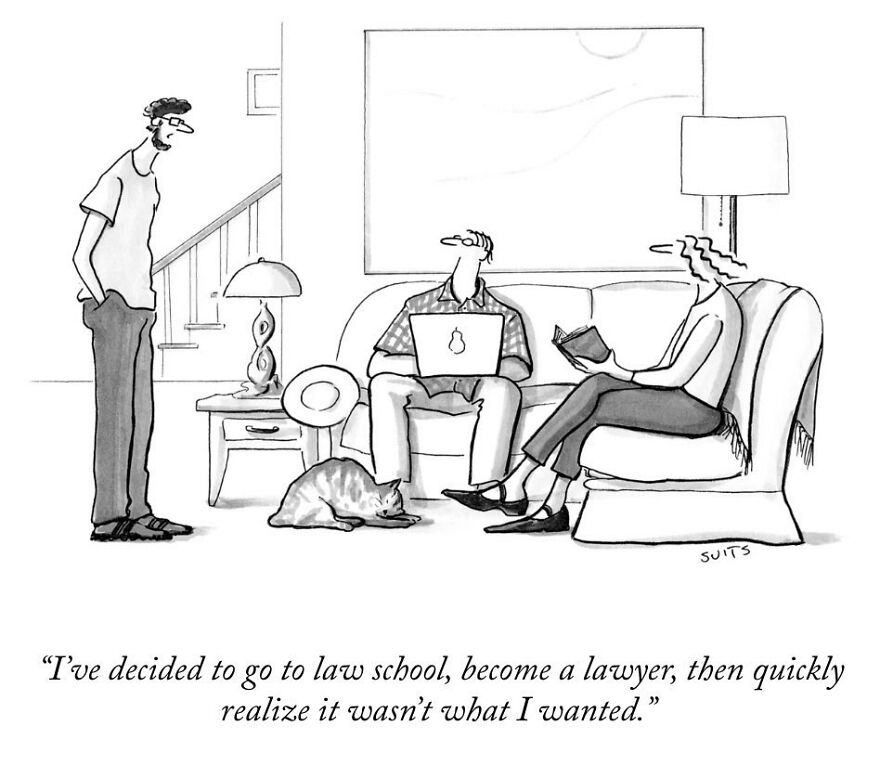 #16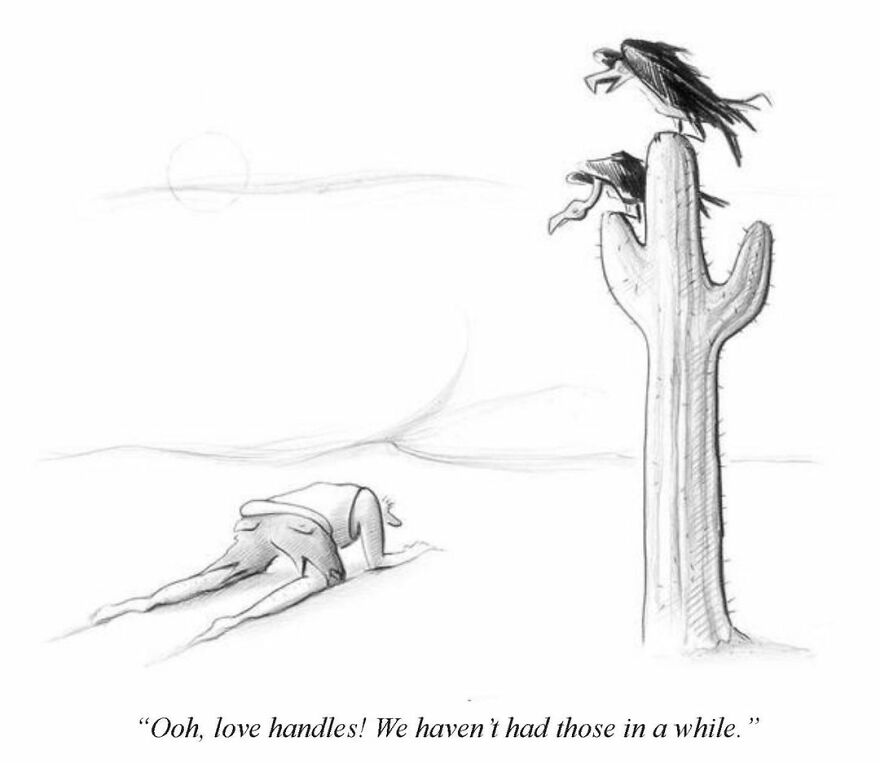 #17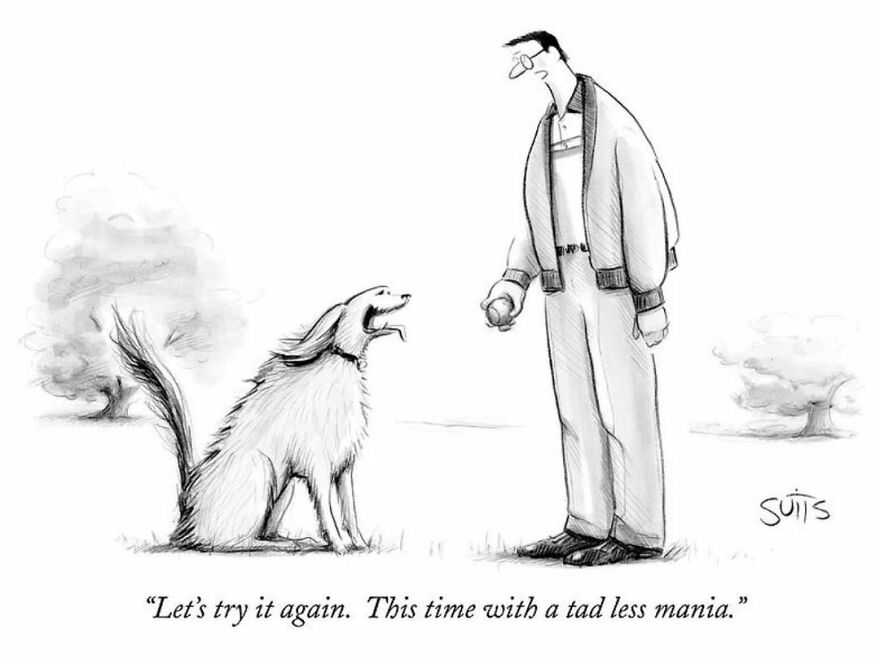 #18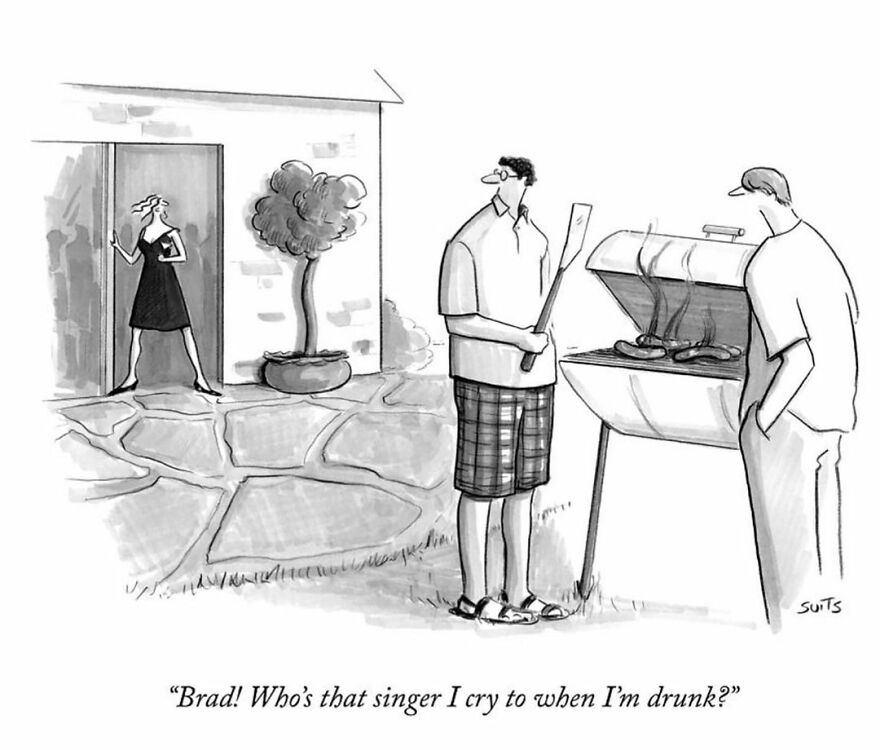 #19
#20